MORELLI GROUP'S TIMELINE OF BUSINESS
Morelli & Co. are Founded
24th January 1957
Morelli & Co. Open for Business
27th May 1957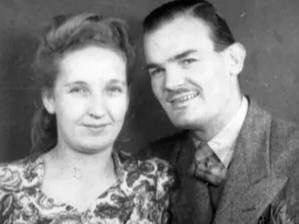 Challoner 'Slim' Moring and his wife Win started selling paint and consumables to local body repairers based on a hunch that he could provide a better service than he was getting for his own repair shop, Moring & Co. His early business partner Bert Ellis provided the second part of the Morelli name.
The first shop was below the flat where Slim and Win lived with their three children in Southgate High Street. The first paint supply was Valentine who supported the business with a £1,000 loan and six months credit. From the start, a large stock order was placed to make back orders a rarity. Slim's early motto was, "your stock is at the end of your telephone," and daily deliveries were started; making him the first supplier to offer this service.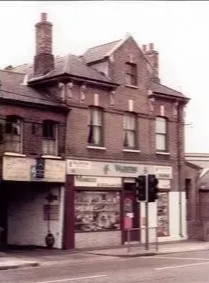 Morelli & Co. open their doors for business! The first customer was the Landlord of the local pub who spent 7s. 2d. on a 2lb tin of paint. The first ten shilling note taken by the business that was used to buy the paint still hangs on the wall at Morelli head office.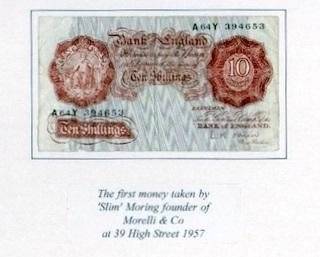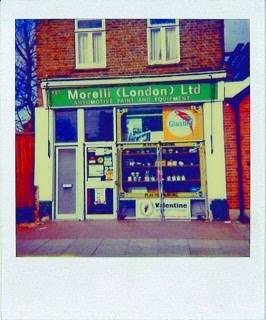 Morelli & Co. secured the rights to sell Valentine Paints for North London and Essex and, as a van round became too busy to operate, new branches were opened in that area, providing a service that was second to none. Branches in Uxbridge, Ilford, Camden, and Chelmsford were all opened in this period of expansion for the company.
Slim's children David, Joan, and John all started working in the business. Their fourth and final child, Ruth, was born in 1962.
Morelli & Co. Expand
1970s
Morelli Group Ltd. is Formed
1980s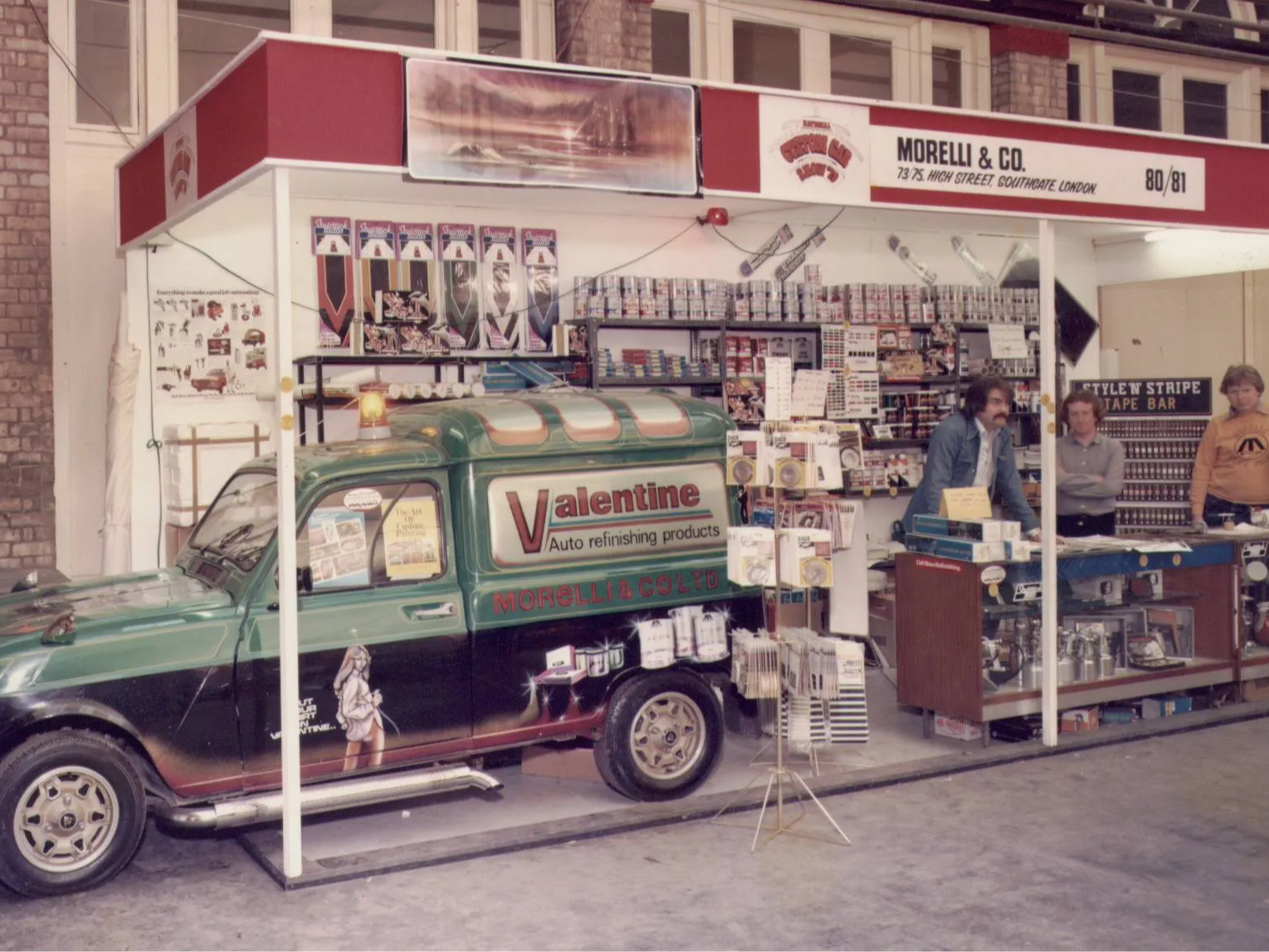 Now well established in the South East, Morelli continue to expand moving the original premises 100 yards up Southgate, High Street to a larger site. More branches were added in other busy areas.
Delivering quickly and fulfilling orders first time is still a cornerstone of the business. The custom car scene takes off and a Renault 4 van is commissioned and airbrushed with murals and pinstripes and topped off with a fur trimmed interior lining!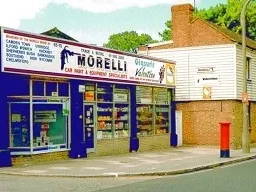 Morelli Group Ltd is formed and there are now branches across the whole of the South East; from Norwich to High Wycombe and several in London including our first move south of the Thames. Most of the early branches still exist although, like Southgate; some have moved to bigger, more modern premises.
The company is now being run by the second generation David, John, Joan's husband Colin Laybourn, Allan Toms, Allan Clark and Steve Laybourn.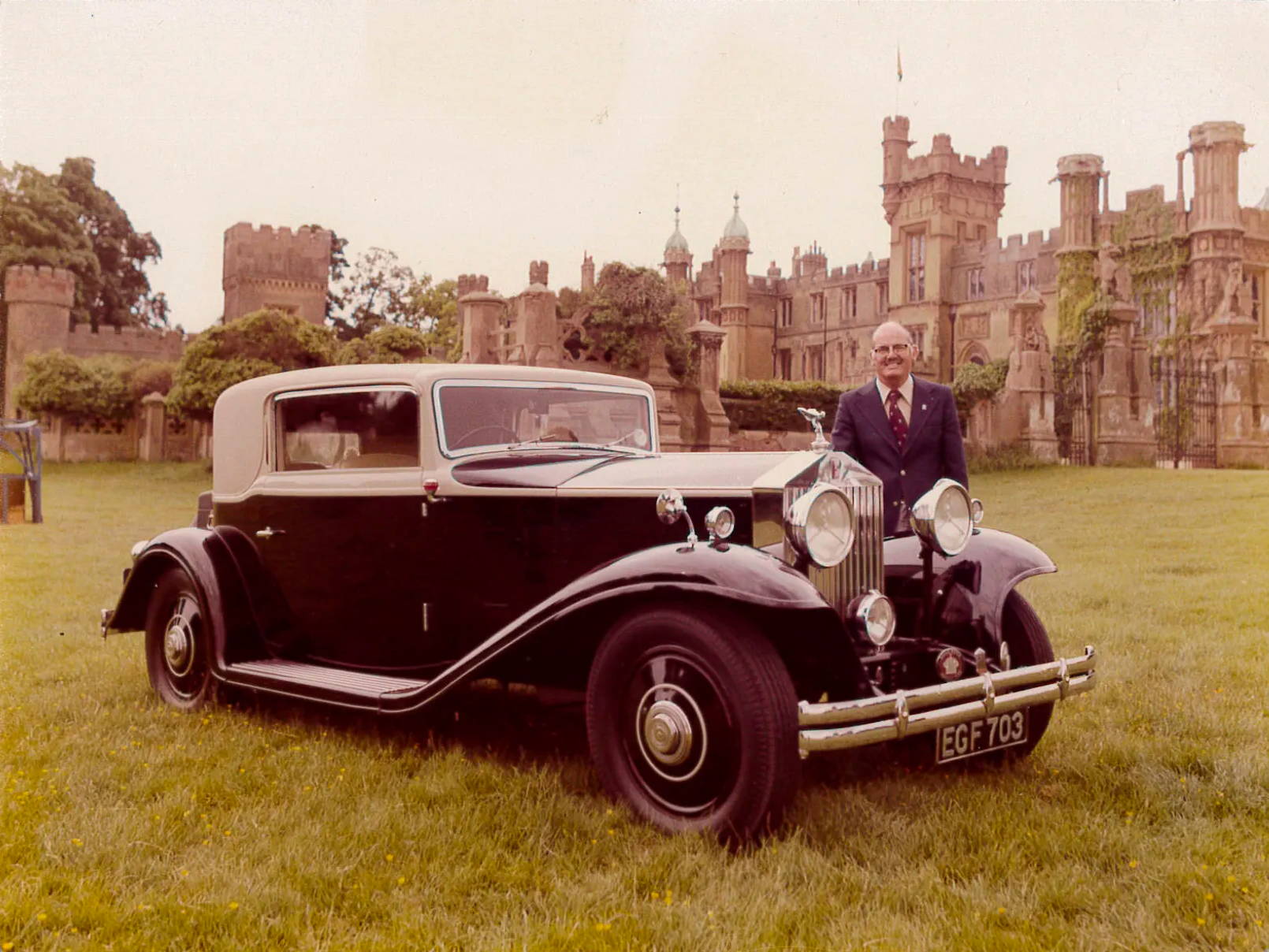 Paint brands are added to the Morelli product range. Most significantly, Glasurit becomes the leading brand with approvals on all German manufactured cars aiding growth during this period of German brands dominating the market. Ault & Wiborg paints start to replace Valentine products for the one man bodyshops.
Slim begins pursuing his lifelong dream of restoring Rolls Royce cars as a hobby; showing them on Rallies and Concourse Events up to his death in 1984.
Mount Everest Summit
26th May 1998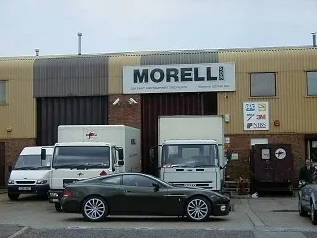 Even more paint brands are now stocked to ensure Morelli Group remain market leaders in the South East.
The UK market is all about manufacturer approvals and, as a manufacturer drops one brand, Morelli takes on another to ensure that customers are not let down. Spies Hecker and PPG are the latest brands to hit the shelves and Valentine is all but gone now.
1998 sees the company leave Southgate for a new head office in Enfield – 15,000 sq ft. purpose-built warehouse; servicing the outlying branches as a central facility, with daily drops to all branches ensuring the best stock holding.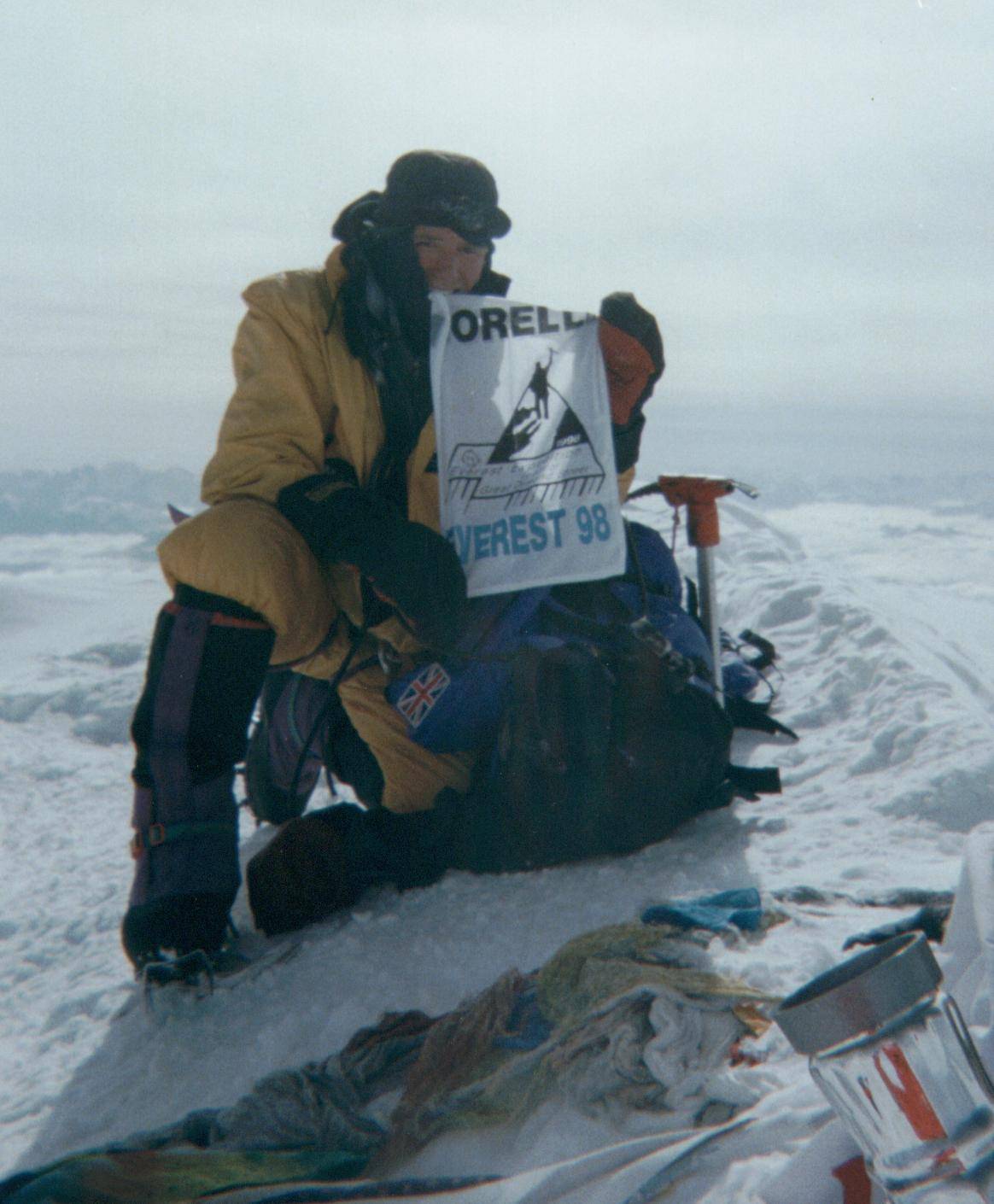 Morelli tops the world as we sponsor the successful expedition to Everest with Neil Laughton. Our flag was unfurled on the summit of Mount Everest at 7:30am on 26th May 1998.
Also on this expedition was Bear Grylls who was to find wider acclaim with his survival programmes.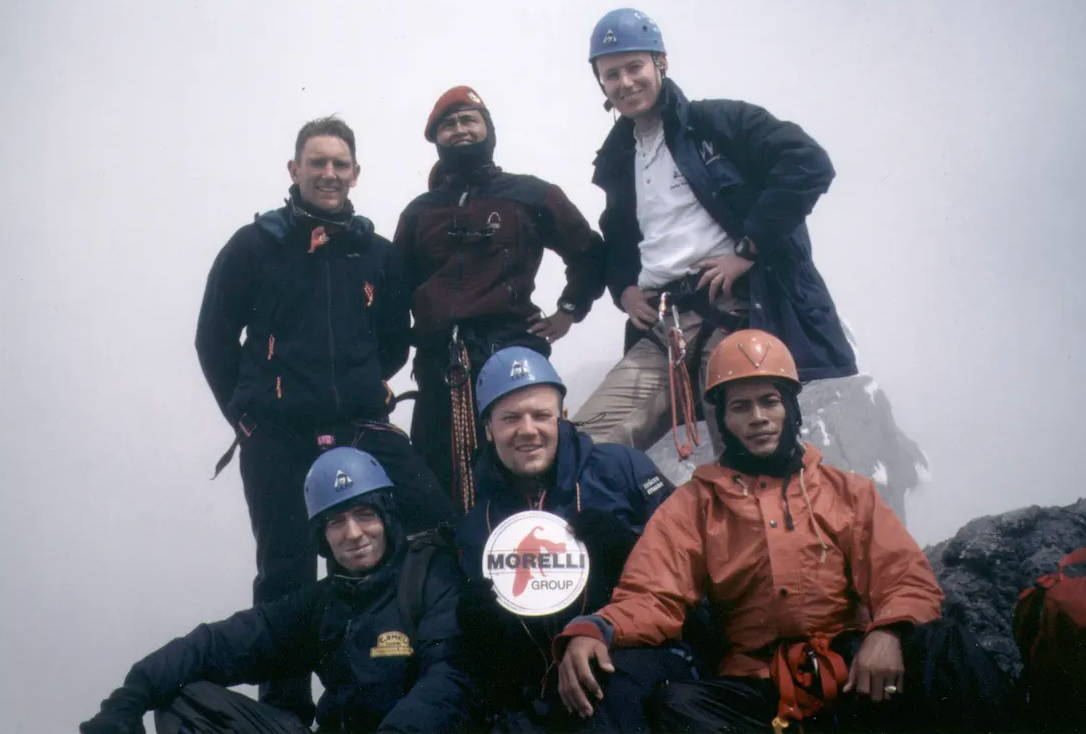 In 2000, Morelli undertook significant expansion with the purchase of Bancrofts, the successful Midlands and North based distributor that was owned by Finelist but went into administration. This projected Morelli onto the national stage and turnover went past £20m for the first time.
After a decade of prosperity and consolidation that saw the purchase of Car Paints in Waltham Abbey, Morelli now had an impressive list of paint brands: Glasurit, DuPont, Spies Hecker, Standox, PPG, DeBeer and Masons. The number of branches increased to 20+ across the UK.
50 Years of Business
2007
Takeover of SmartExpress
2011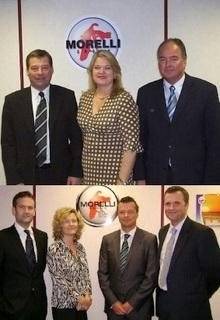 Morelli Group celebrate their 50th Anniversary with a riverboat cruise on the Thames with staff and suppliers. Some of the suppliers had been with Slim from the beginning including 3M, Upol, and DeVilbiss.
The 3rd generation of Stuart, Andrew, and Mark Moring and Michele Laybourn join the remaining 2nd generation of John, Ruth, and Allan Toms as Directors.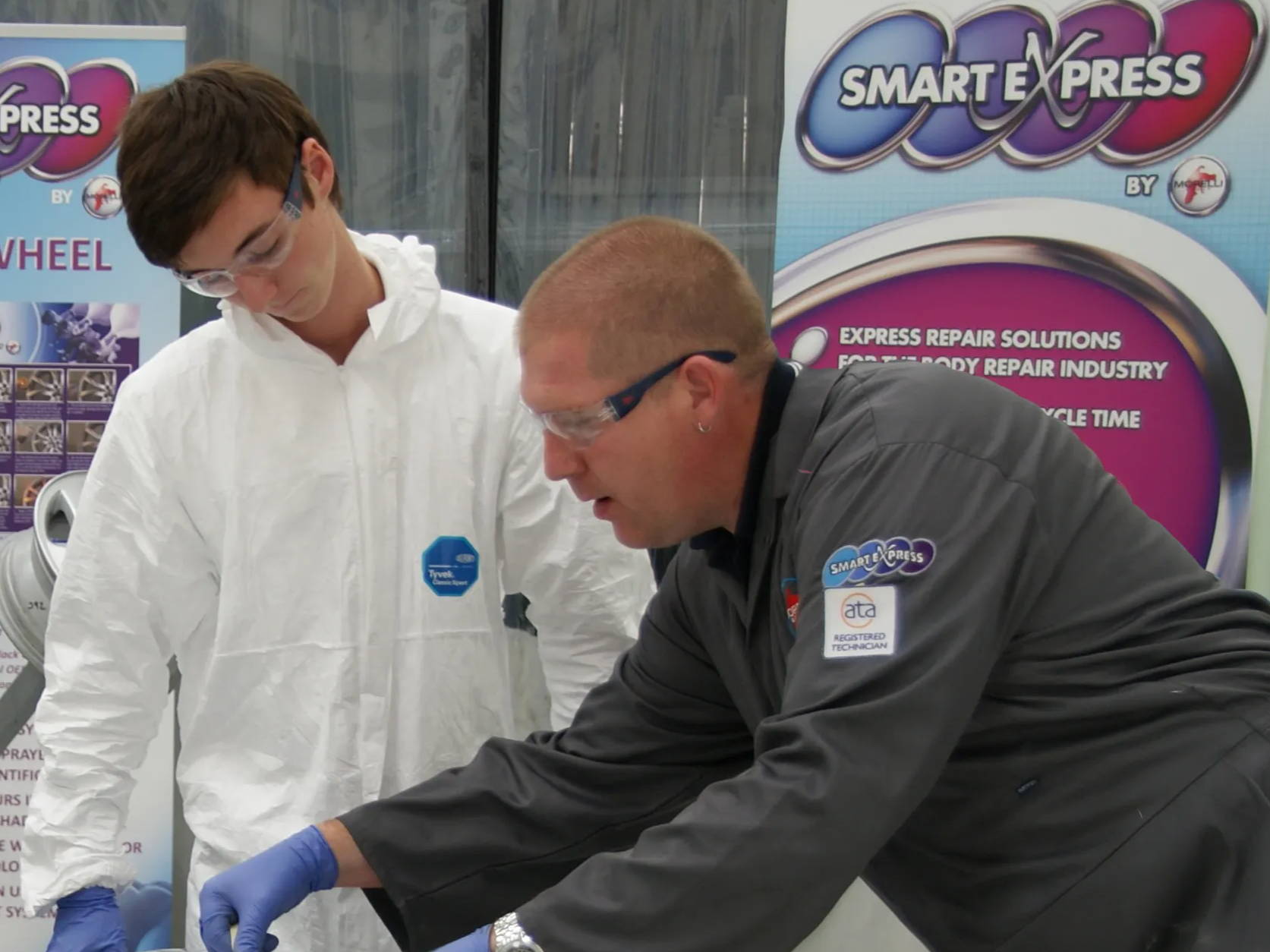 Morelli buy Smart Express, a company specialising in SMART (Small to Medium Accident Repair Techniques) to minimise the cost and speed up the repair process. At the time this was something being mainly done by a man in a van turning up at a site and repairing the car from the back of his van. The Morelli vision was to train and supply the products to our bodyshop customers to offer an upsell solution and increase profitability for them. The company has excellent knowledge and offer training courses which are key aspects of the business.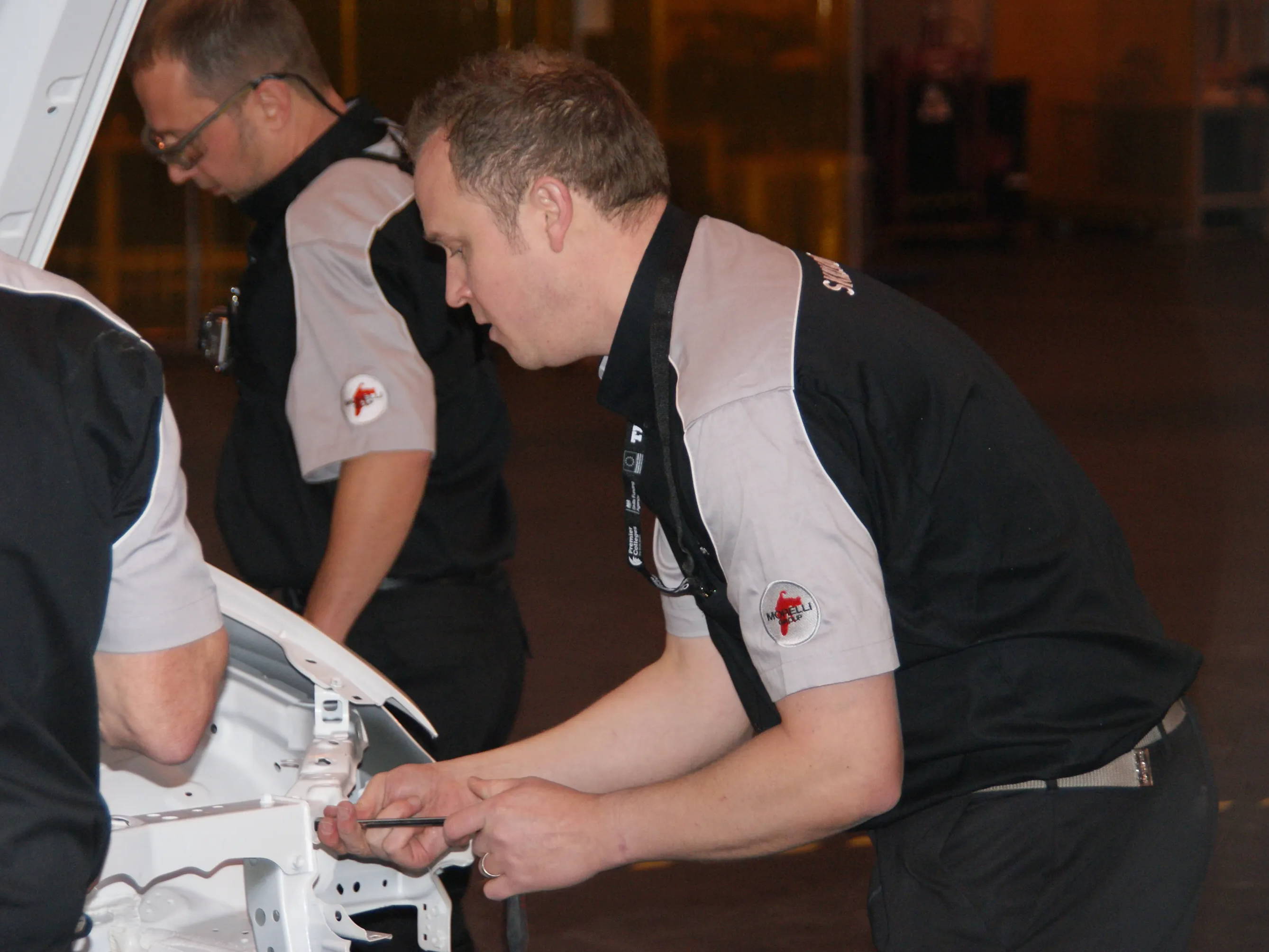 WorldSkills London 2011 – The biggest ever skills event held in the UK and the start of Morelli Group's involvement with skills events supporting the drive to get youngsters into our industry. This event is classed as the Skills Olympics and competitors came from all over the world to take part in the event held at London ExCel.
Morelli supplied panel stands, trestles and van loads of product during the event and have continued to support WorldSkills after this first experience.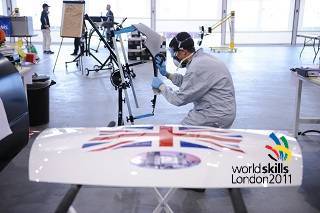 IMI Approved Assessment Centre
2012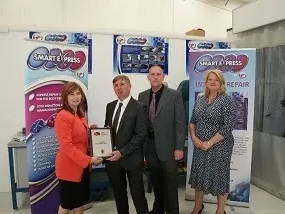 Smart Express gains IMI Awards Approved Assessment Centre status.
The Smart Express training facility was one of the first SMART repair training facilities in the UK and at this point had trained in excess of 500 delegates from all sectors of the industry, including bodyshops, independent mobile SMART repairers and dealer SMART sites.
Attaining IMI Accreditation was something that Morelli Group aspired to after buying Smart Express in 2011. As the industry's leading Awarding body, IMI Accreditation means delegates leave with an industry recognised standard at the end of courses attended across all disciplines.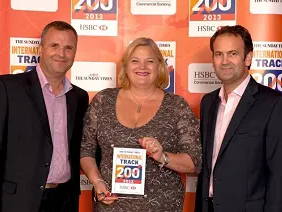 Morelli were presented with a top 100 award from the Financial Times for our expanded export services in 2013. A strong year of supplying product to Europe saw us achieve a high ranking amongst top UK business for increased sales abroad.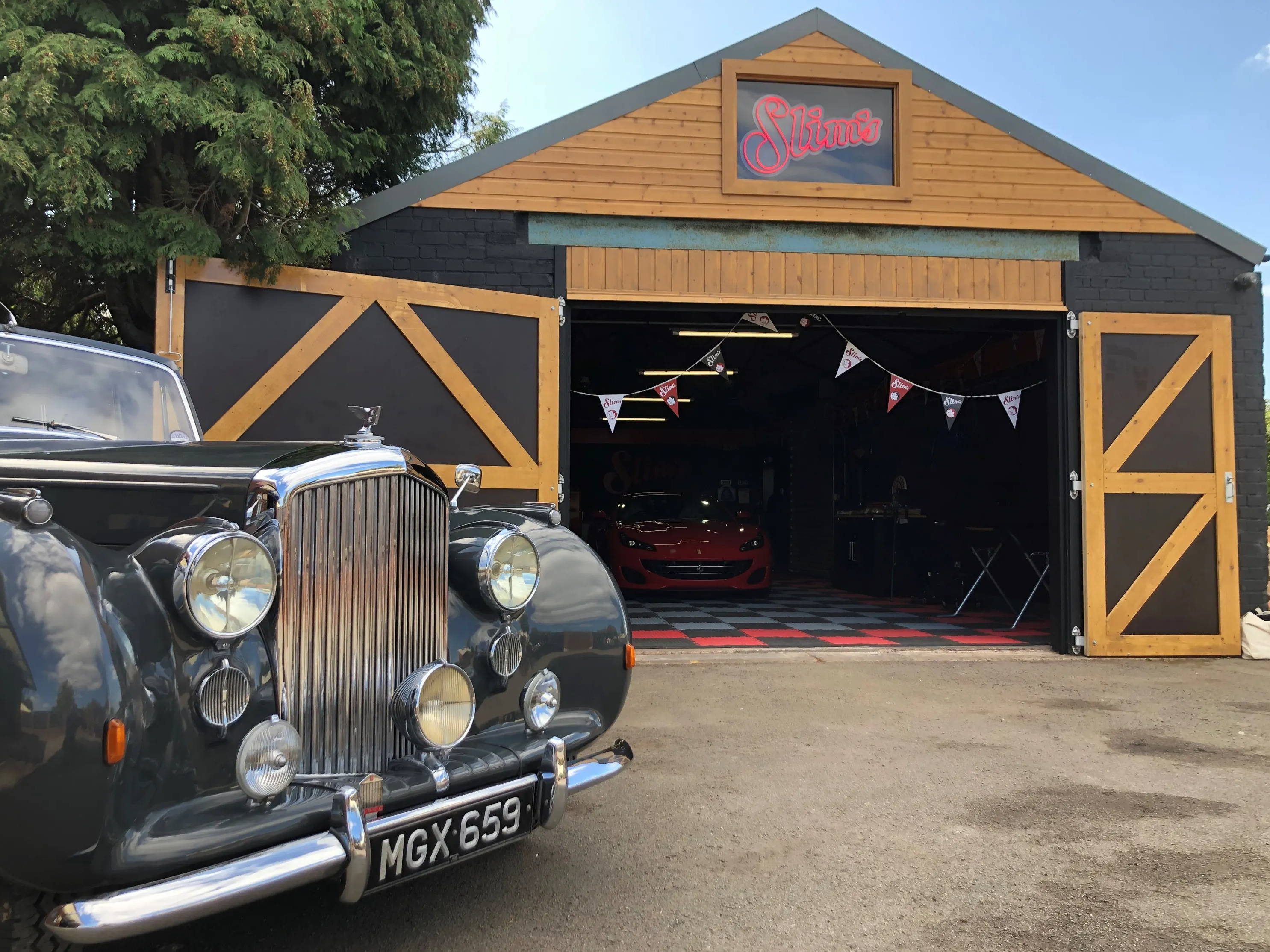 2014 saw the start of a new e-commerce business, Slim's Detailing, named in honour of our founder 'Slim' Moring.
This business started as detailing sees a period of growth as a hobby and pastime. Slim's Detailing continues to grow as a business today and has built a dedicated following of people who take car cleaning to the highest level and enjoy the lifestyle brand that Slim's has become.
One of Slim's own cars is used in the early videos a MKII Jaguar that he bought from new and restored by his eldest son David to its current condition. To see more product and video content visit www.slimsdetailing.co.uk
Eyebox Collaboration
2015
ABP Night of Knights
2015
Birmingham Branch Move
2016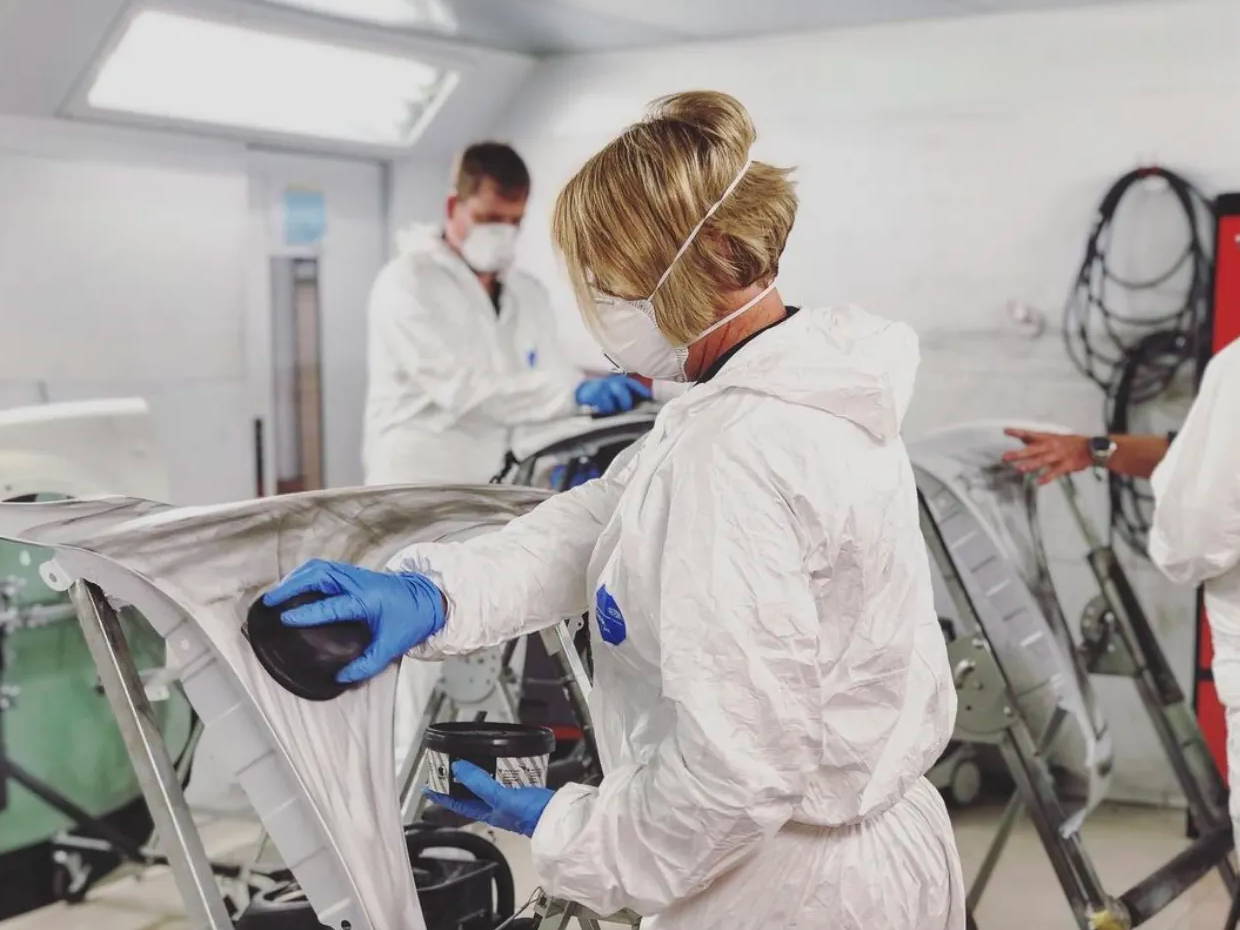 Morelli decide to move the Smart Express training to a new purpose, built training facility in Coventry. We shared space at Eyebox UK with customer XL Motors.
Being central in the country is key for our motor manufacturer, dealership, and independent customers offering them a much better facility in an easier to reach location offering IMI Accredited Training courses.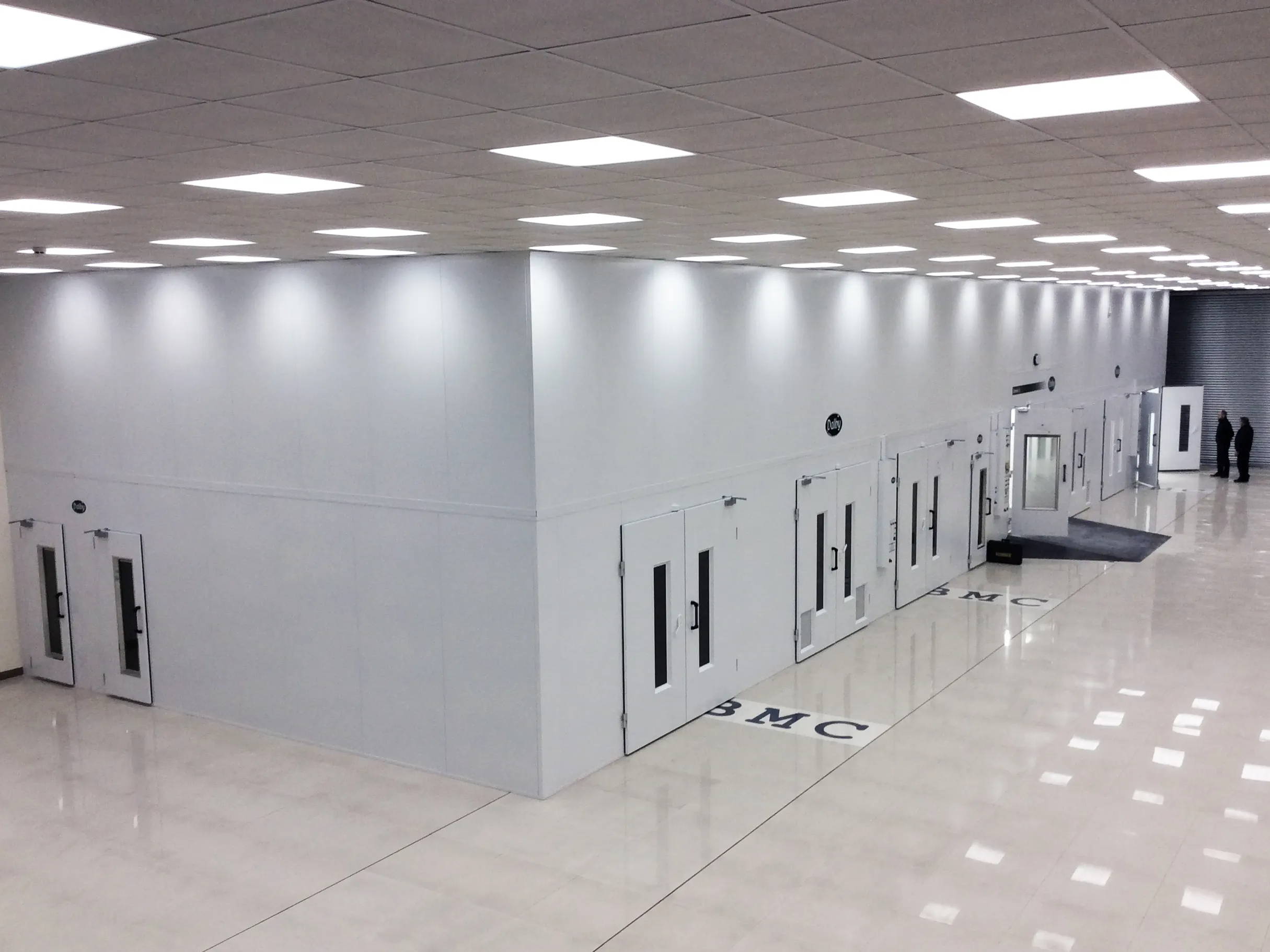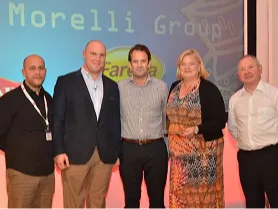 The ABP Night of Knights award is presented to the supplier voted for their best service to the bodyshop customer. This is voted for by the customer and we have won the Repairer's choice Award in 2013, 2015, 2017, and 2021 a strong showing and testament to our branches for their hard work supporting our customers.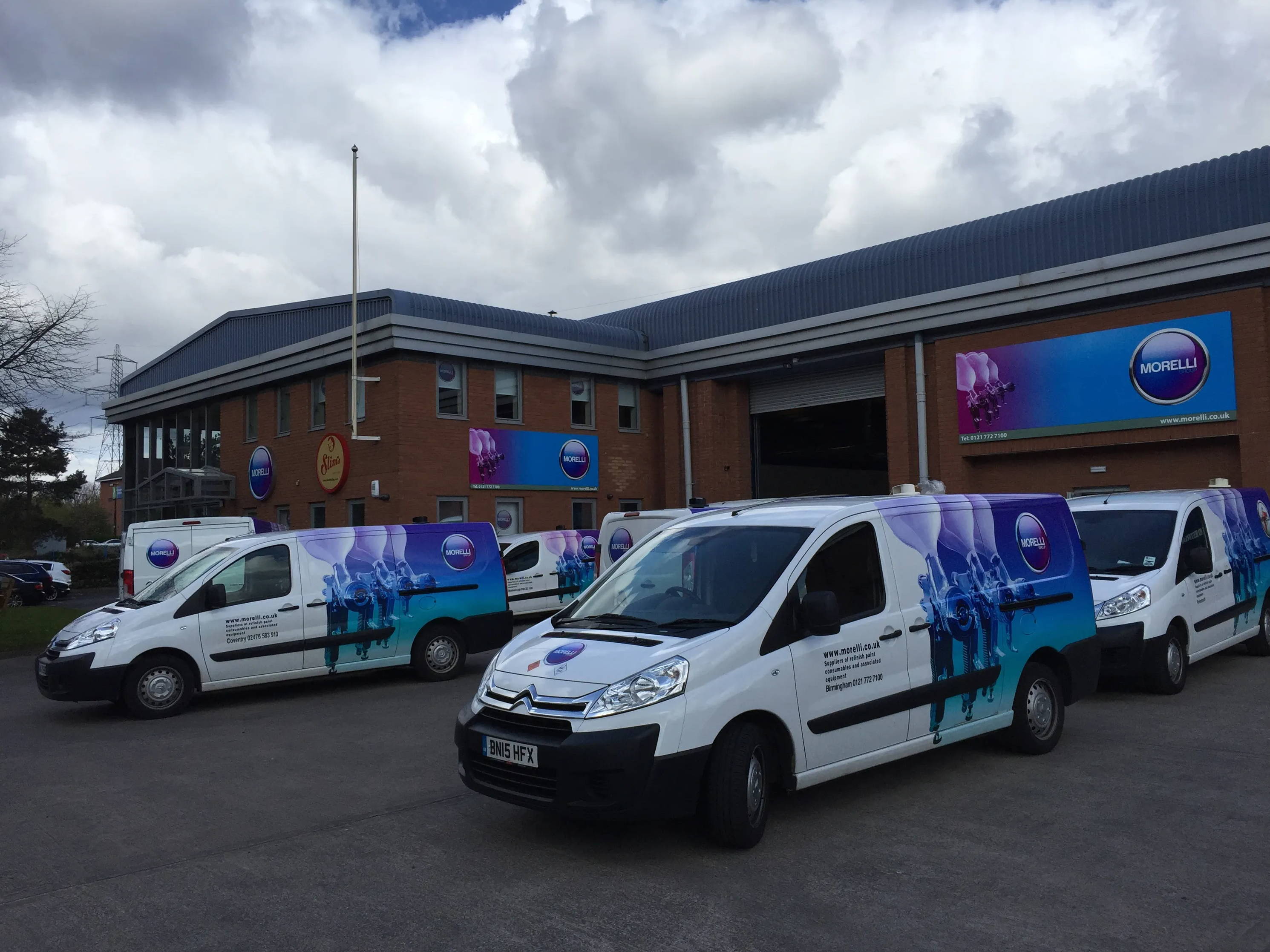 Our Birmingham branch is moved to a new distribution hub just off the M6 in Castle Bromwich. The 25,000 sq. ft. building is laid out to ensure that the space is maximised and stock is managed in the most efficient manner for storing and picking orders.
We also declared ourselves as Platinum Partners to Autoraise as soon as they became a registered charity in 2016. This is an industry charity encouraging apprentices into the trade. We were one of the first Platinum Sponsors and continue to support this and other initiatives to get young people into our trade going forward.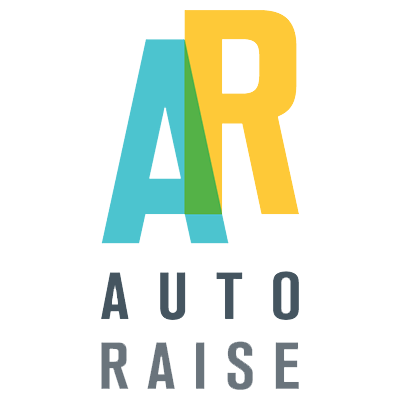 60 Years of Business
2017
Recognition in the Industry
2017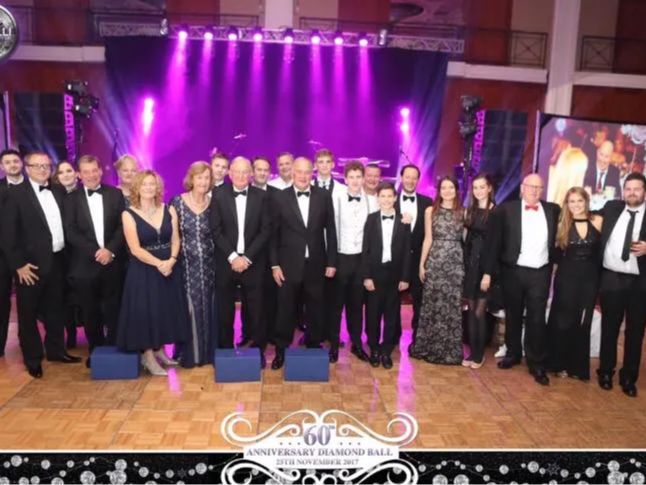 A party of over 400 guests including staff, customers, suppliers, and friends gathered at Celtic Manor to celebrate the 60th Anniversary of Morelli Group.
The table raffle on the evening raised £3,500 for Auto Raise with CEO, Bob Linwood, there to accept the donation.
The meal was pie and mash and the entertainment was provided by Chas and Dave, with a good old-fashioned knees-up, celebrating the heritage of Morelli's original roots in Southgate, North London.
To celebrate, a historic 1957 Ford Thames van is purchased and the Morelli Technical Team put it into the original livery of our first delivery vans.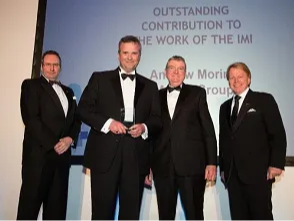 The IMI awarded Andrew Moring a Recognition Award for Contribution to the Work of the IMI and helping to promote skills events which Morelli have supported since 2010 including WorldSkills London in 2011. Morelli continue to support these skills events and are at the forefront of encouraging youth into the trade that we have supplied for 60 years.

Morelli Group are appointed Koch Chemie distributors for the UK, their products hold many OEM approvals and offer superb and safe car cleaning products for detailers and trade users doing a quality volume wash.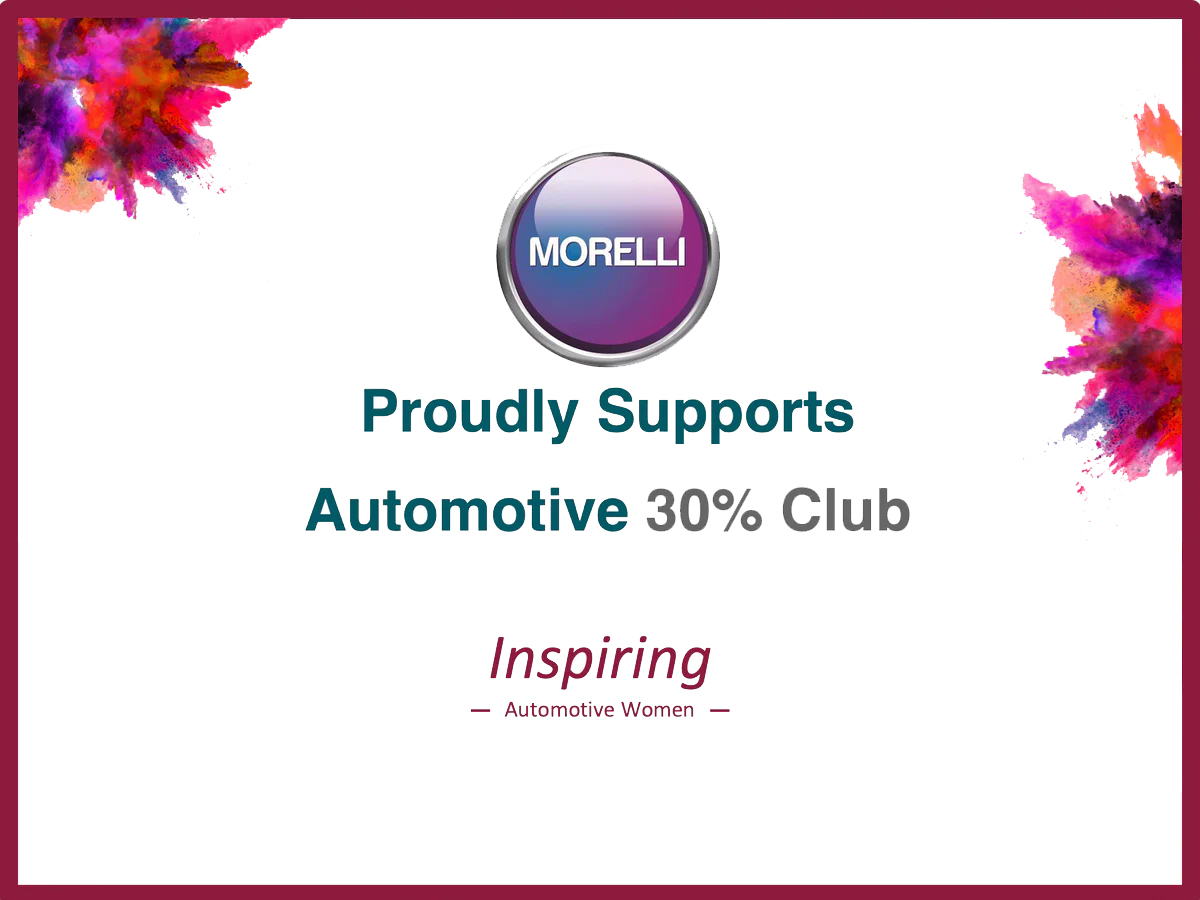 Morelli join the Automotive 30% Club inspiring gender balance in our industry. The Automotive 30% Club, powered by the social enterprise company Gaia Innovation Ltd, is a voluntary network of MDs and CEOs from UK based automotive manufacturing, retailing and supplier companies.
The network was founded by Julia Muir, CEO of Gaia Innovation Ltd, with the purpose of achieving a better gender balance within the automotive industry, and with the aim of filling at least 30% of key leadership positions in the member organisations with diverse women by 2030 through a "30 by 30" strategy.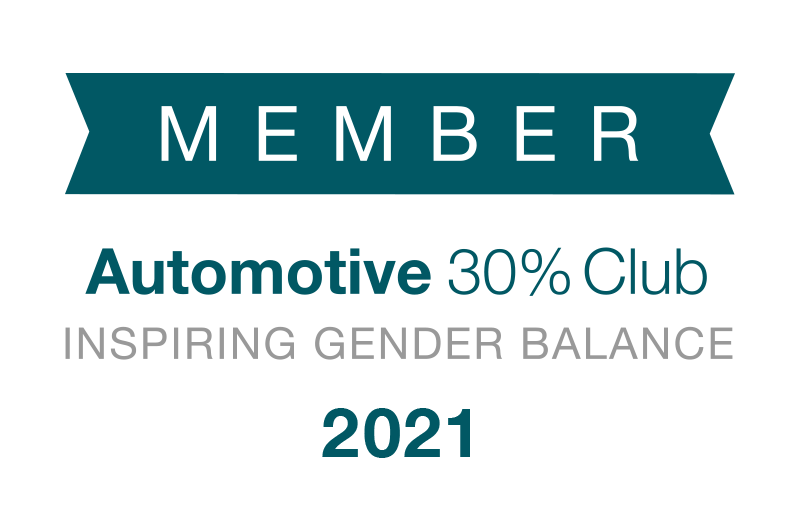 Slim's Training Academy
2019
The Pandemic Years
2020-2021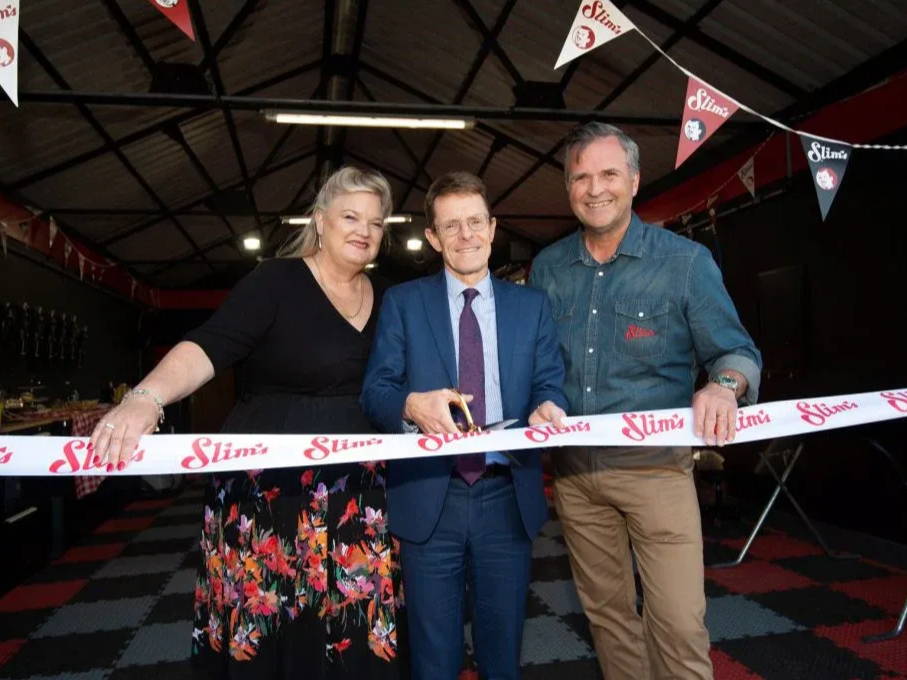 A new training academy in Coventry is opened – to teach professionals and enthusiasts the perfect way to clean and detail their car!
The Coventry branch, is perfectly located to be our training hub and we run a series of courses on detailing through our sister brand, Slim's. The site becomes the home of the second Slim's Detailing shop, the other being in Enfield. The site also takes over the despatch for the online business of our products to customers nationally.
The firm has made a significant investment in the training academy, which was officially opened by Andy Street, the Mayor of the West Midlands, during a visit to the branch.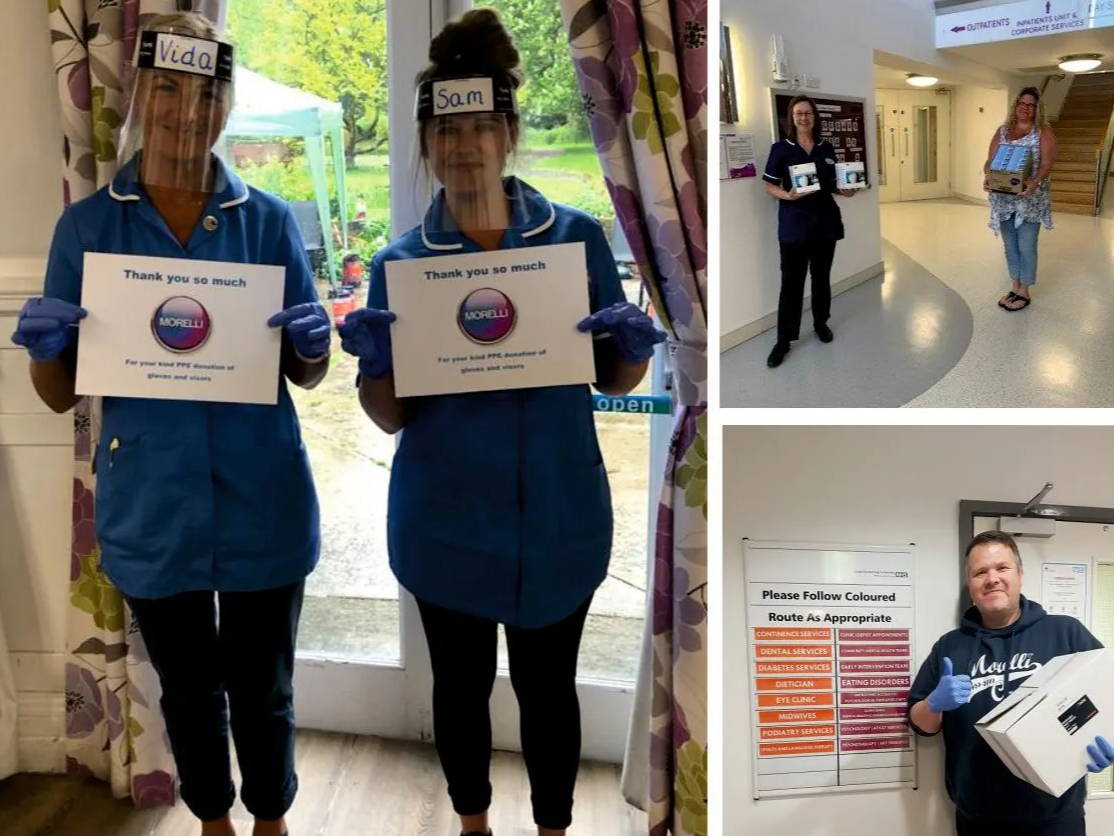 The COVID pandemic strikes and shuts down large parts of the business. Of 14 branches, 5 remain open during the first lockdown. Morelli branches in Manchester, Birmingham, Enfield, and High Wycombe stay open for our customers that repair key worker vehicles such as ambulances, police cars, recovery vehicles, NHS staff cars and commercial vehicles. As suppliers of PPE we help with donations to care homes who are getting very little in the way of masks and gloves during the worst of the crisis.
The Slim's despatch remain open in Coventry and provide much needed retail therapy for the millions of workers sitting at home on furlough and giving them something to do once they receive their products.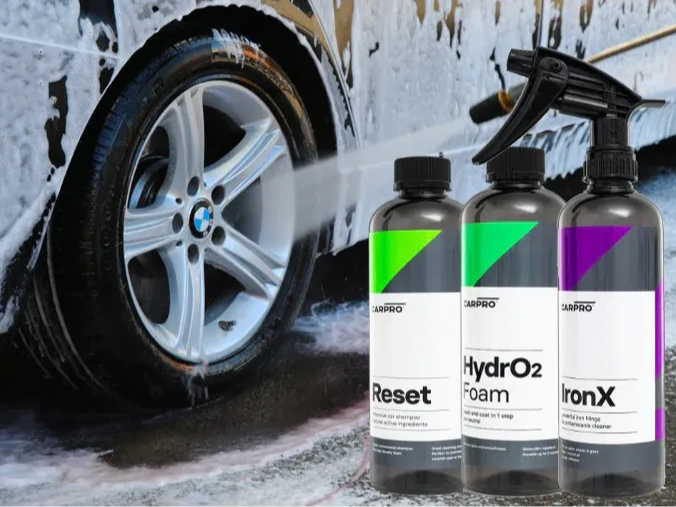 Slim's Detailing takes on the official UK distribution for the CARPRO brand during this difficult time.
The staff at all branches act safely and responsibly and with great commitment. As the other branches reopen, the staff get back to some kind of normality as the year goes on and all branches remain open after the first lockdown with safety mesaures in place.

Fix Auto UK Preferred Supplier
September 2022
Triumph for Morelli
November 2022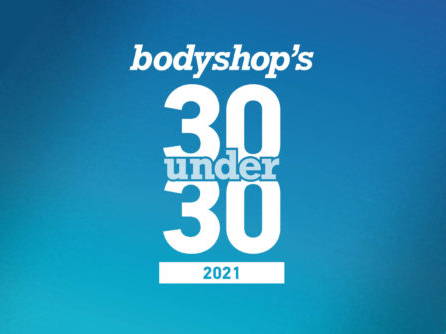 Our branch supervisor in Manchester Matt Johnson was nominated and successfully chosen as one of the Bodyshop awards 30 under 30 rising stars.
Morelli appoint three new non-executive Directors, long standing employees Paul Glover, National Programme Director, Mike Rowley, Corporate Accounts Director and Steve O'Brien, Sales Director Midlands.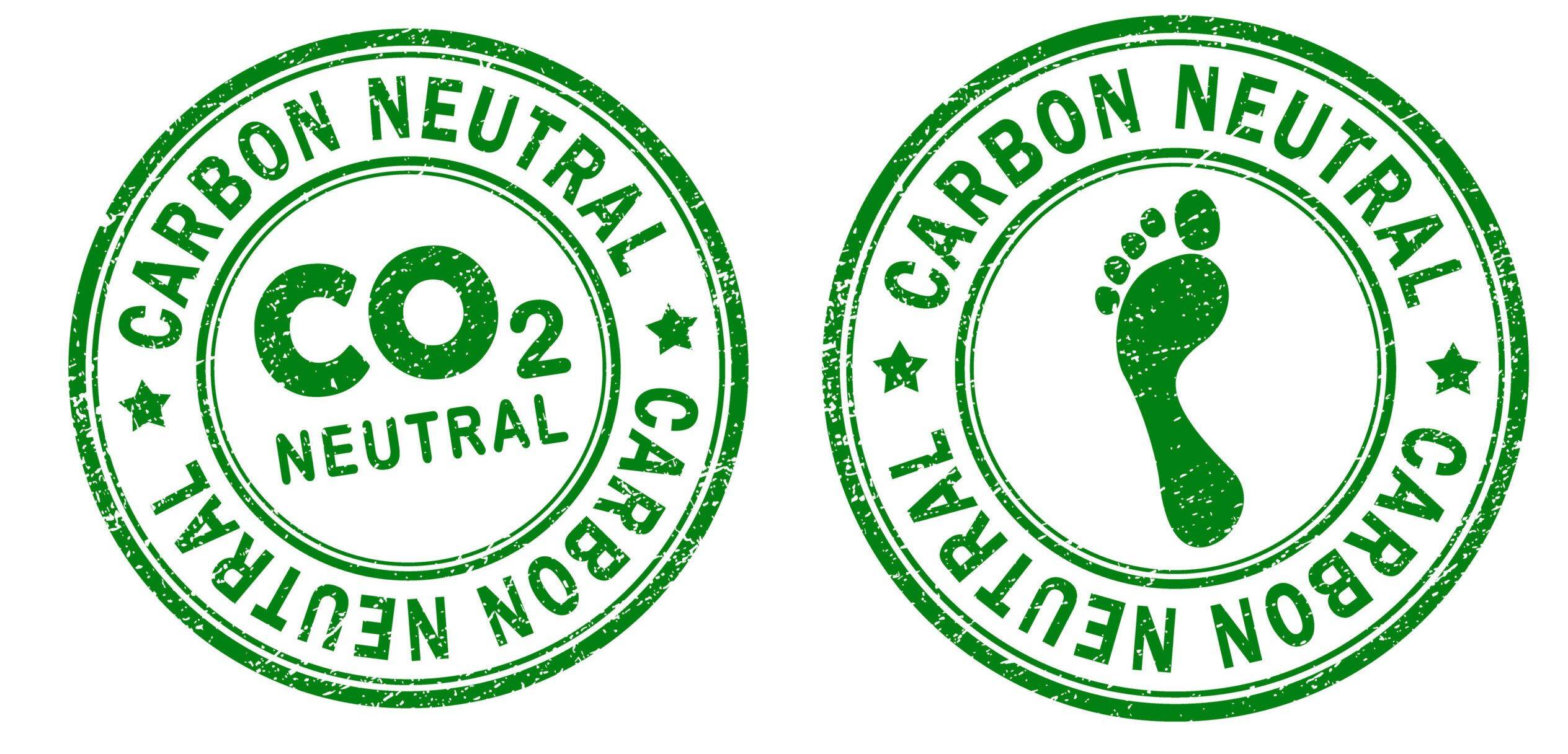 Morelli Group work with long time partner ECA Energy towards PAS 2060. As of November 2021, Morelli became the first bodyshop distributor to achieve carbon neutrality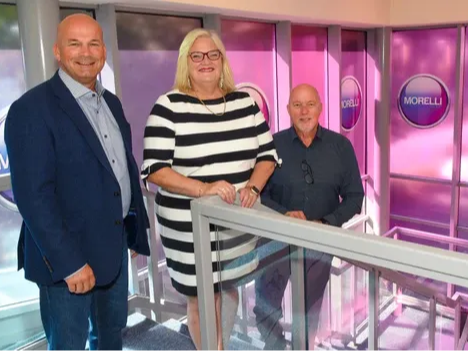 Fix Auto UK officially elevates industry distributor Morelli to one of 'preferred supplier' status.
Managing Director Ian Pugh and Morelli Director Ruth Moring-Beale officially cemented the two companies' relationship by signing a contract that ensures Morelli's position as one of the network's two preferred suppliers of all goods including paint and ancillaries, consumables and tools and equipment.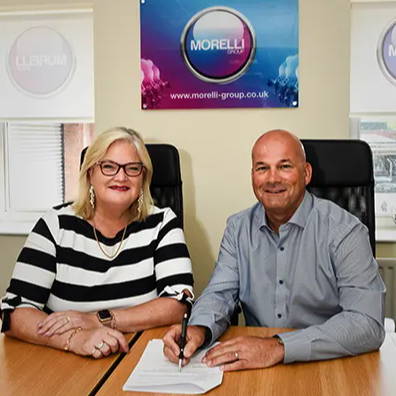 Morelli Group wins Distributor of the Year for the second year running at ABP Night of Knights 2022! This is our fifth victory in the last ten years and the first time we have retained the award.
Adding this prize to our recent win at the Bodyshop Awards means Morelli are currently holding the last three awards handed out to Bodyshop distribution since the start of 2021.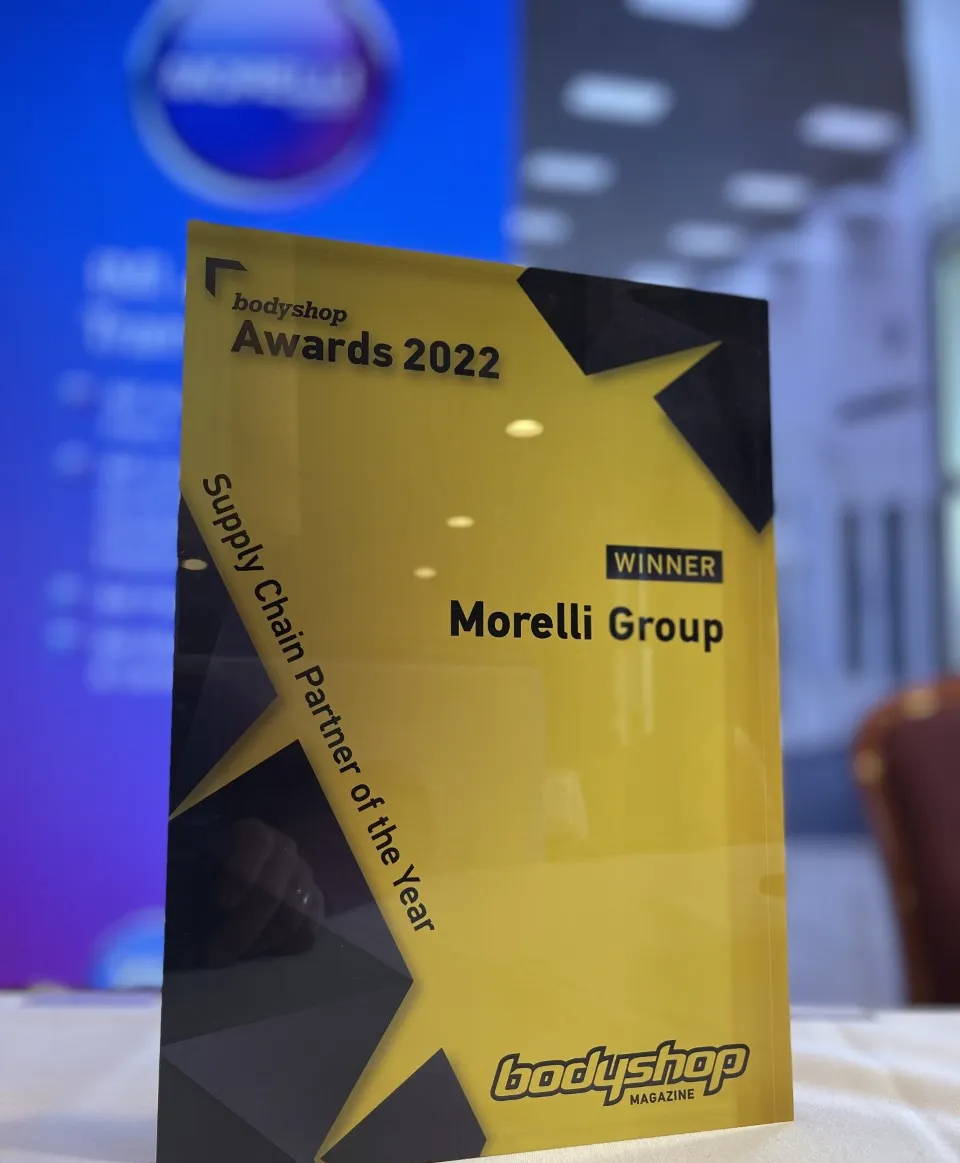 Eyebox and Coachfinish
April 2023
Richard Hammond's The Smallest Cog
April 2023
Best Places to Work 2023
June 2023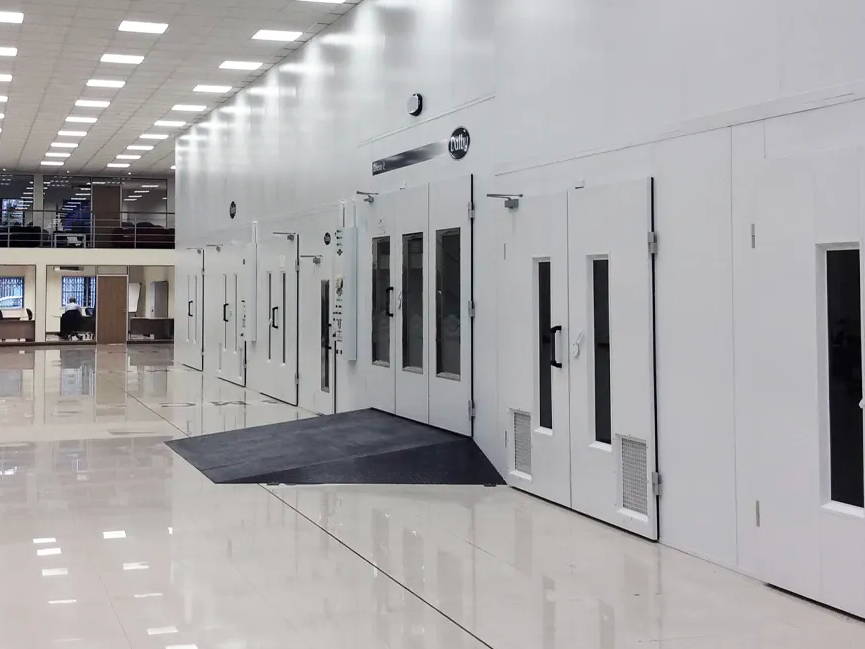 Morelli acquire Coachfinish NI Ltd, Northern Ireland's premier refinish distributor. The acquisition of Coachfinish completes Morelli Group's national footprint in the UK.
Read more here.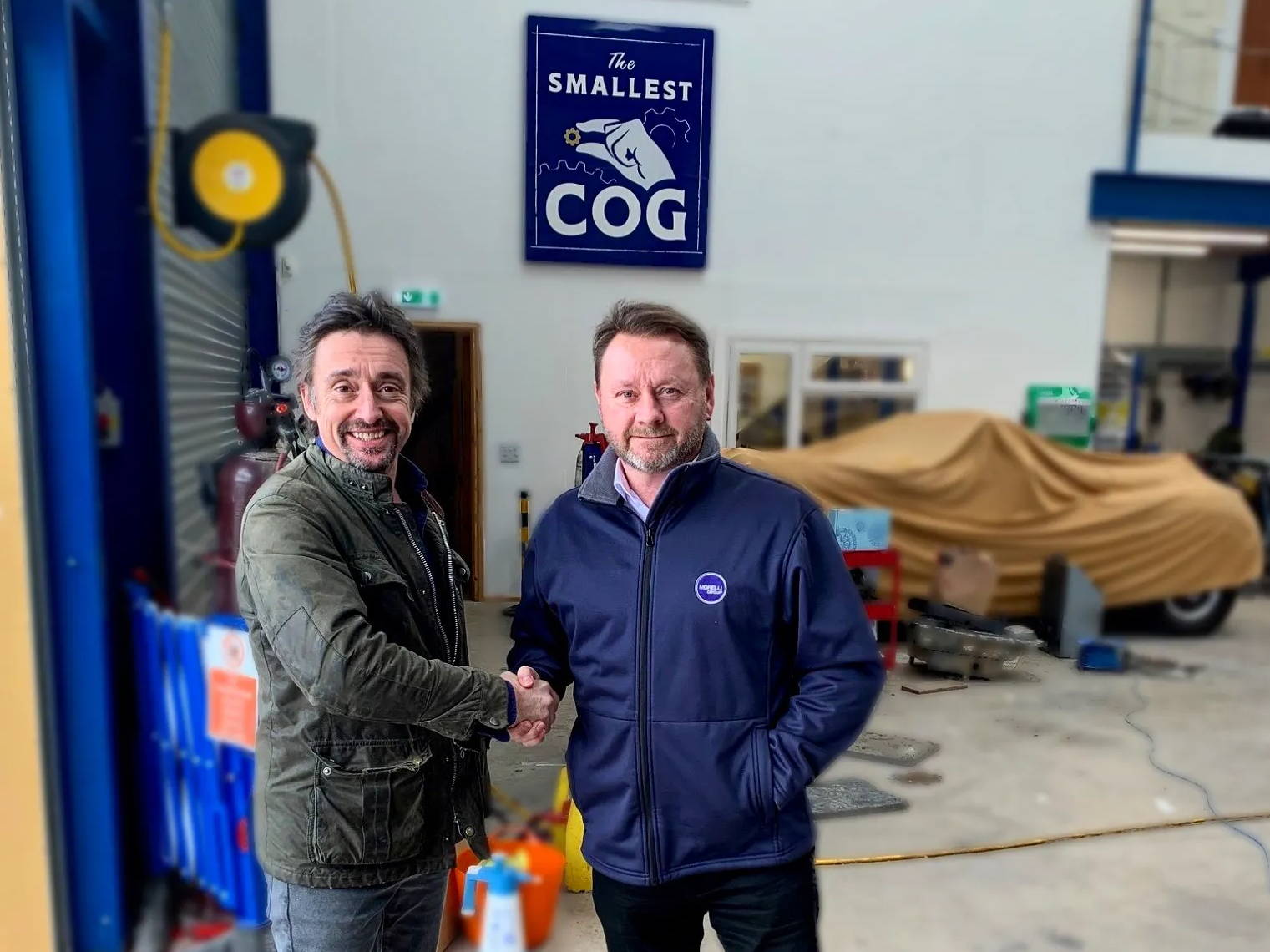 Morelli are now supplying The Smallest Cog Workshop, the restoration business started by Richard Hammond. Hammond, along with three members of the Greenhouse family and an apprentice, make up the current team of five staff.
There are plans to put Richard through some of Morelli's IMI Accredited training for paint, and even possibly a detailing course with Slim's Detailing if he can find time around the business of restoring cars.
Read the official press release here.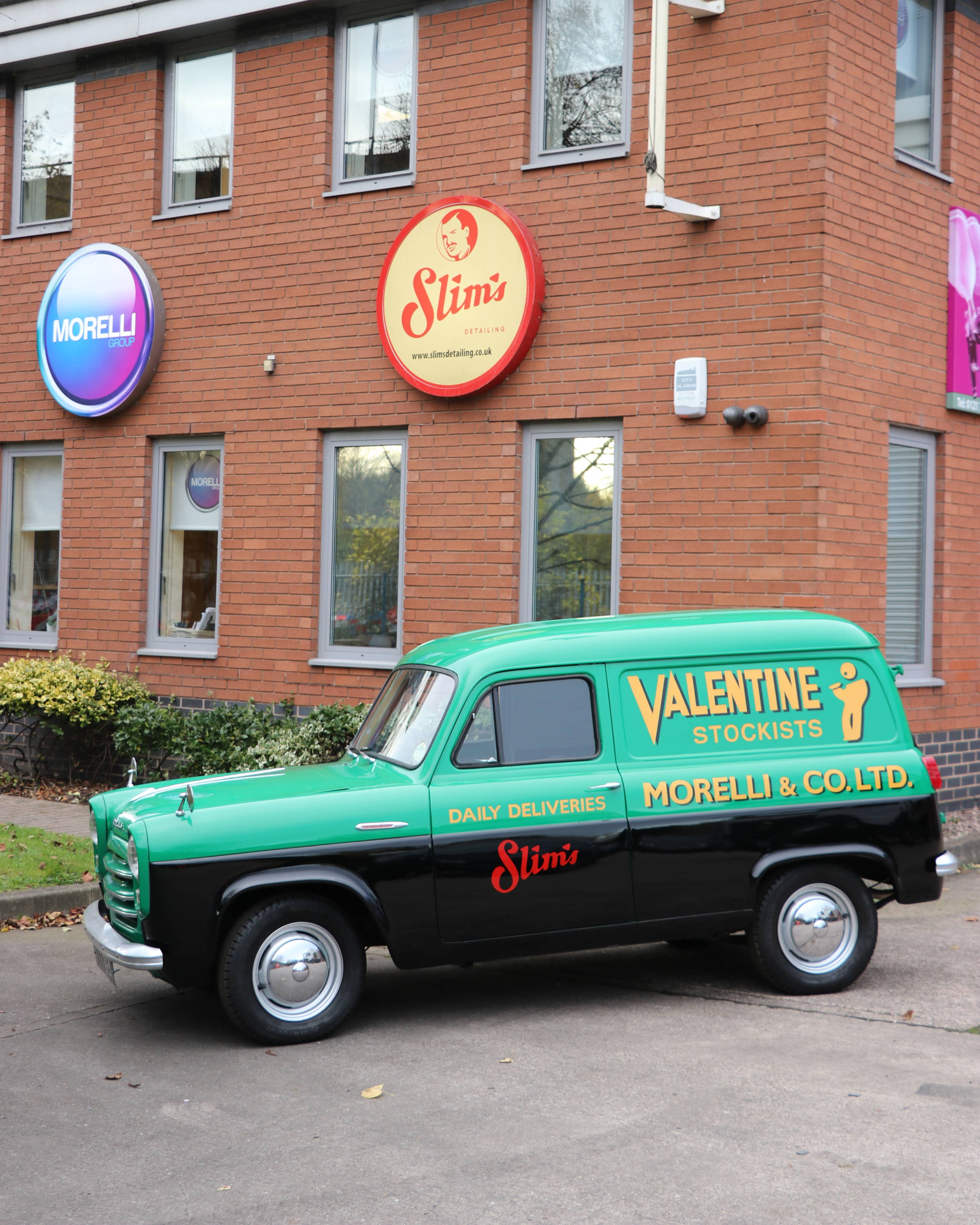 Morelli Group are delighted to have been placed in the inaugural "The Sunday Times Best Places to Work 2023", powered by The Sunday Times data partner WorkL.
We followed the engagement criteria set by The Sunday Times and our staff responded to the online survey sent to them, answering the questions, and returning a very encouraging set of results placing us in the leading places to work Medium Business category.
Read more here.