CLICK HERE FOR TRADE PORTAL
FIND YOUR NEAREST BRANCH BELOW
Our renovated Ford Thames van, a replica of Morelli's original delivery vans
Welcome to Morelli Group!
Morelli Group are the UK's leading independent automotive supplier with a national annual turnover of £40m. Our national network is able to provide customers with outstanding service and expert advice.
We work with motor manufacturers, accident management companies, and other industry experts to discover opportunities in both existing and new marketplaces.
Our number one aim is helping our customers stay ahead of the competition.
Morelli & Co. was founded in 1957 by Challoner 'Slim' Moring. His main drive was to improve on the poor service he had received previously as a repairer. In the early years, his motto was "your stock is at the end of your telephone". From day one he offered daily deliveries which was a huge improvement on the weekly service offered by competitors at the time.
Morelli Group has developed a strategically placed national network able to provide its customers with outstanding service, whatever their needs. We are constantly looking to develop opportunities into game-changing projects aimed at helping our customers stay ahead of the competition and to stay at the top of our ever-changing industry.
Read more about our key services here.
Challoner Moring, at the International Motor Show in 1952
Morelli Group, Ipswich, in the 80s
Where is your nearest Morelli?
With 13 branches across the UK, Morelli group strive to provide national coverage. Our aquisition of Coachfinish, Northern Ireland, in 2023 completed our national footprint in the UK.
Find your nearest branch using the map linked below.
Morelli were recognised in The Sunday Times "Best Places to Work 2023" list for medium-sized businesses.
Operating national coverage from 13 branches, our staff are comprised of friendly, enthusiastic, productive individuals who strive to upkeep the excellent reputation of the business. The Morelli Group prides itself on maintaining a high working standard throughout all areas of the business.
We aim to provide our staff with the skills they need to rise through the ranks and become a Morelli manager. Staff can work from home where possible and our cycle to work scheme provides cost-effective access to bicycles. Team camaraderie is encouraged at Morelli Mornings, a daily free breakfast for staff.
We are often looking for reliable applicants to join our team of hardworking employees.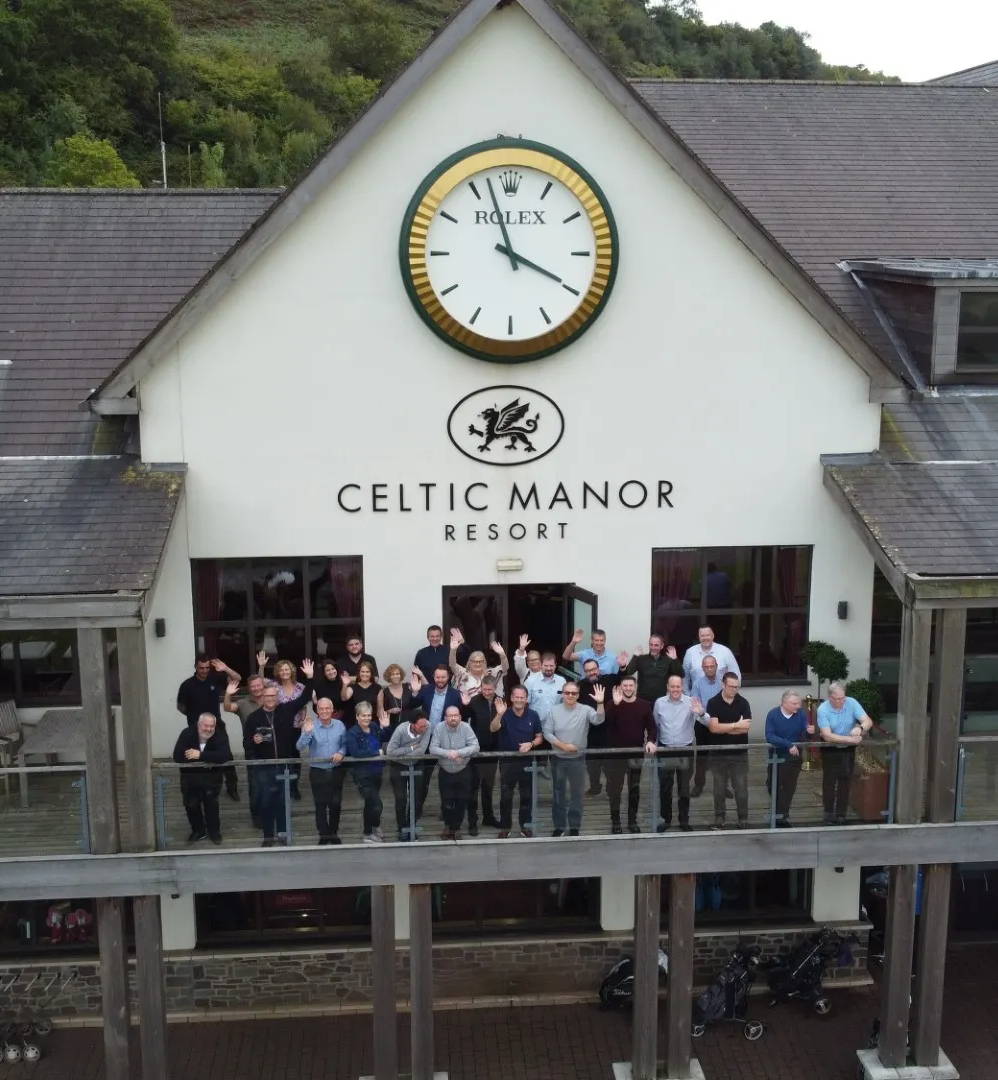 Our managers at their annual conference. Celtic Manor, 2021
We are stockists of Glasurit, Spies Hecker, Cromax, Standox, PPG, and Valspar automotive paint brands and are 3M's largest independent distributor in the automotive market.